"The Artist in Me" Open House Event in Oct & Nov 2022
We're having an exciting Open House Event at Somerset and East Coast centres in Oct & Nov 2022! Register for the event today and secure exclusive enrolment promotions while letting your child express his/her creativity!
Alphabet Playhouse voted as Singapore's "Best Integrated Learning Programme"
We are proud to announce that Alphabet Playhouse has been voted as having Singapore's "Best Integrated Learning Programme" under the Parents World Best Preschool Awards 2022/23! A proud moment for the whole team, who has worked hard in delighting many families since 1995!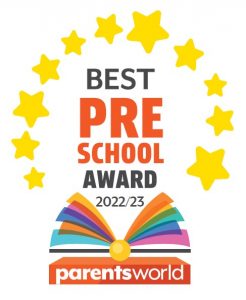 About Us
Alphabet Playhouse is where adventure and discovery take flight.
We believe that a child's imagination is boundless, just like his or her expedition for new knowledge and experiences. This is why Alphabet Playhouse focuses on bringing out your child's greatest potential through our proprietary bilingual integrated programme, World AdventurerTM, aimed at nurturing a curious thinker, a resilient champion and a caring citizen.
The world is like a magical castle to a child, with surprises and mysteries waiting to be unravelled. Every corner lies an unpredictable journey and at every turn, a new adventure. Within the enchanting walls of the Alphabet castle, the quest of unveiling knowledge is an exciting daily phenomenon. We take pride in fusing the learning processes of children with their desire to play, equipping them with the Growth Mindset, and formulating the perfect adventure that is safe, enriching and enjoyable.
Going beyond the edges of book learning, we take children's hands as they embark on an amazing growth journey!
read more