Sports @ Alphabet
5 October 2016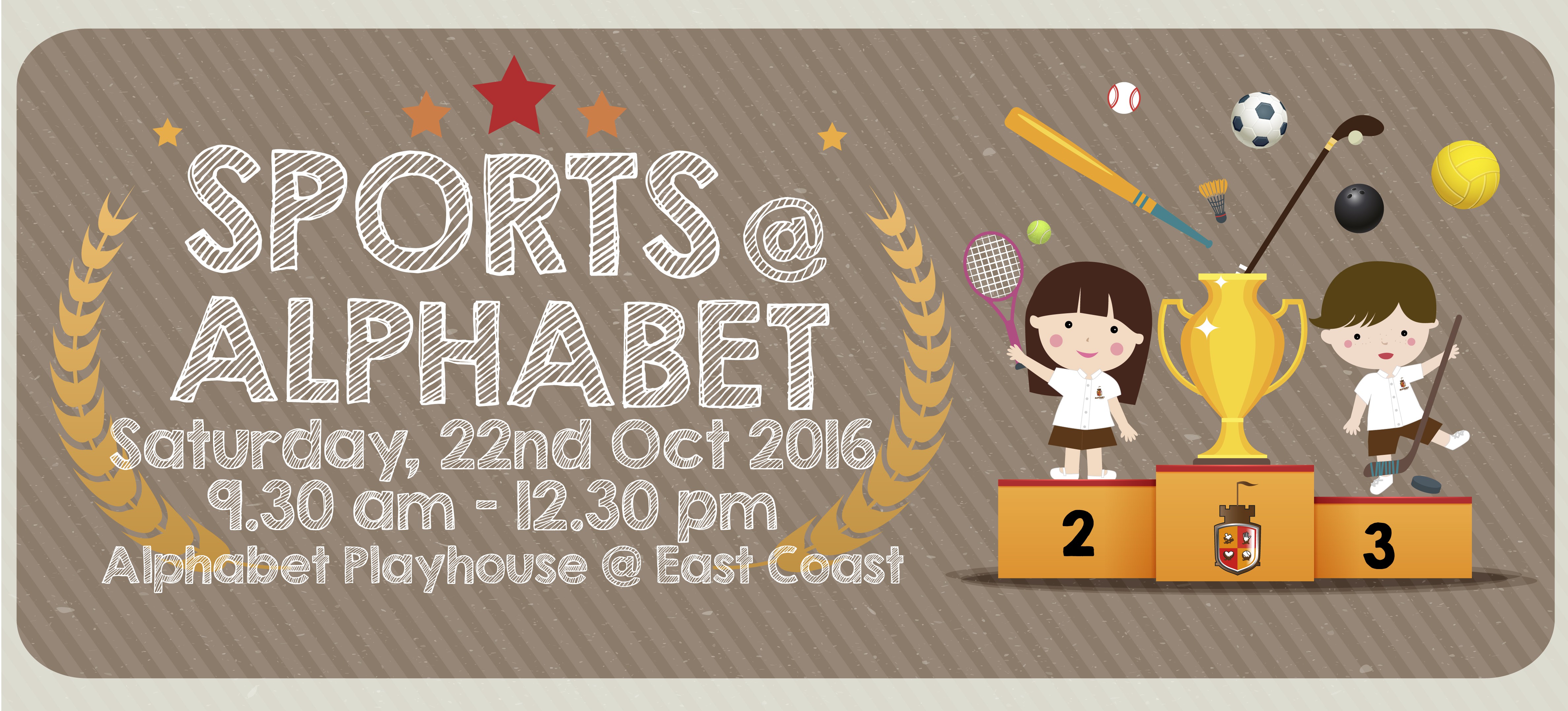 This October, Alphabet Playhouse @ East Coast is pleased to bring to you our "Sports" themed open day event!
While the children have fun at our various stations featuring sports such as Tennis, Baseball, Hockey and Golf, the parents are welcome to join us for a personalised school tour and consultation to learn more about the comprehensive curriculum that Alphabet has to offer! Moreover, we are also offering an exclusive fees promotion just for the event!
Admission to the event is free, interested parents may start to register through our online form listed below!
---
Event Details
Date :            Saturday, 22 October 2016
Time :           9.30am – 12.30pm
Locations :   440A Upper East Coast road, Singapore 466497
---
Event highlights
Sports themed activities suitable for children aged 18 months to 6 years of age!
Game card for every participating child, and a sticker will be awarded for every completed station!
3 Hours of Balloon Sculpting service!
Attractive Prizes to be redeemed!
Special Fees Promotion: Enjoy up to $300 off regular monthly fees all the way until your child graduates from our school! This represents potential savings of up to $16,500 over your child's preschool journey from Playgroup until K2! *
*For half-day childcare service, first 5 sign-ups may enjoy $200 off regular monthly fees instead.
*After the first 5 sign-ups for both full and half day childcare services, other promotional rates will apply thereafter.
*Other terms and conditions may apply.
---
Registration Form
Third Child's Given Name

Third Child's Age

Fourth Child's Given Name

Fourth Child's Age

* indicates required fields