Enrolment Promotions
31 October 2021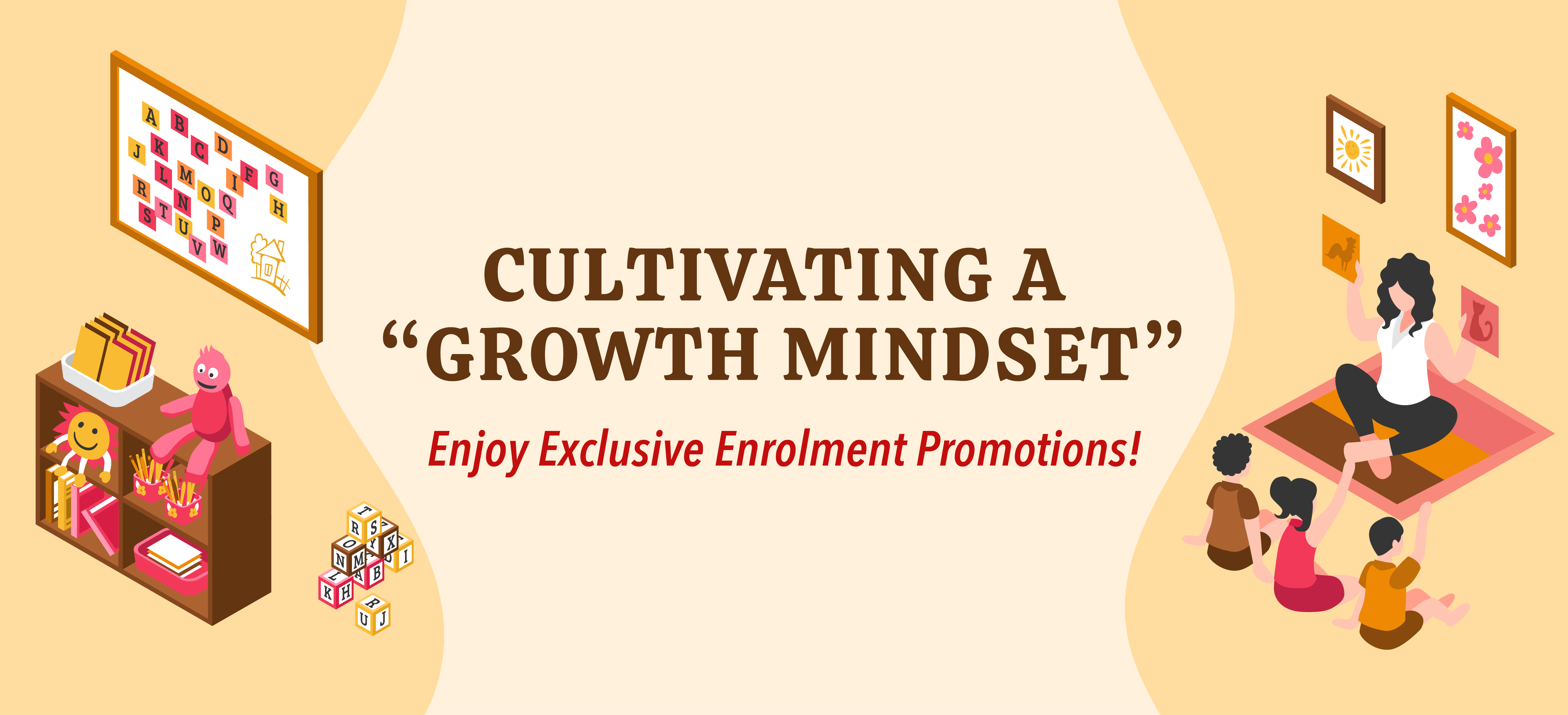 Did you know that adopting a growth mindset is essential and critical for young children? Preschoolers with a growth mindset continuously look to improve themselves as they understand that knowledge can be acquired and intelligence can be developed!
At Alphabet Playhouse, children get to explore the world around them in a multi-disciplinary manner across various themes, projects and stories, alongside numerous signature programmes that cultivate curious thinkers, resilient champions, and caring citizens!
Find out how we can cultivate the growth mindset, build the right knowledge, and impart essential skills to prepare your child for school and for life! Register your interest to attend a 30-minute WhatsApp Video School Tour and enjoy our Exclusive Enrolment Promotions*.
Exclusive Enrolment Promotions
Enjoy Special Enrolment Package Worth Over $1,300!

Alphabet Playhouse @ East Coast

440A Upper East Coast Road (S)466497
Enjoy Welcome Voucher Worth $300!

Alphabet Playhouse @ Somerset

16 Dublin Road (S)239805
Live Virtual School Tour

Mondays – Fridays
9.30 AM – 11.30 AM / 3.00 PM – 4.30 PM

Saturdays
9.30 AM – 11.30 AM

(Excluding Sundays & Public Holidays)
Book A Virtual Tour Now