Encouraging Positive Behaviours in Children
2 March 2021
Ever wondered how is it possible for a friend's child to eat quietly or behave appropriately in social situations? Wished that your child could exhibit more positive behaviours in the classrooms or at home?
At Alphabet Playhouse, our preschool teachers are trained by our in-house behaviour expert, Ms Tracy Yang, Singapore's first Behaviour Analyst (QBA), who is also a Board Certified Behaviour Analyst (BCBA), to teach them how they can encourage positive behaviours in our preschoolers and foster an inclusive learning environment.
Did you know?

Behaviour analysts specialise in generating, implementing, assessing, and supervising a plethora of programmes and interventions to boost positive behaviours in young children.
As part of Alphabet Playhouse's RosetteTM Teacher Growth Model to raise the competencies of preschool teachers, a 4-part teacher training series on managing behaviour commenced in April 2021. The training aims to provide a toolbox of strategies to help teachers manage and encourage positive behaviours in children. Doing so, it further enhances communication, strengthens teacher-child relationship and creates a more inclusive environment for all children at Alphabet Playhouse.
Enhancing Communication and Strengthening Teacher-Child Relationship
One of the aims of the training is to help teachers be more attuned to children's ways of conveying their feelings and thoughts and to teach children better ways to communicate. Especially for children who are still too young to talk, our behaviour analyst, Ms Yang, imparts several tips and strategies to Alphabet Playhouse's teachers to aid children in picking up gestures to communicate with their peers, teachers, parents and caregivers.
Working in partnership with parents
At Alphabet Playhouse, we seek to nurture the child holistically and teachers are encouraged to share strategies that are relevant and helpful to the learning and development of the children. Working in partnership with parents to carry out similar strategies to encourage positive behaviours at home and at the Childcare centre would definitely be more effective and helpful to the child.
Since young children spend a large portion of their day at the preschools, when teachers can foster an environment that encourages more positive behaviour, it will help parents with their child's behaviour at home.
About Ms. Tracy Yang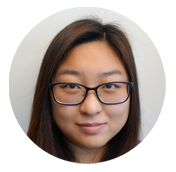 Ms. Tracy Yang holds a Master in Science in Applied Behaviour Analysis (ABA) and is both a Board Certified Behaviour Analyst (BCBA) and Singapore's first Qualified Behaviour Analyst (QBA). She has experience working in multidisciplinary settings with psychologists, speech therapists, occupational therapists, physiotherapists alongside teachers and parents to help children cope with their behaviours in a holistic manner. Since 2015, she has worked with children and adolescents with developmental disabilities in United Kingdom, Dubai and Singapore and has provided numerous training sessions to teachers, parents and therapists.
As Alphabet Playhouse's very own in-house Behaviour Analyst, she supports our early childhood educators in helping them to better manage and care for children, and in turn nurture curious thinkers, resilient champions, caring citizens and in short, confident explorers!
About Alphabet Playhouse
Alphabet Playhouse – A trusted premium preschool with over 20 years of experience, catering to the international community. With a keen emphasis on uncovering every child's potential through the cultivation of the "Growth Mindset", Alphabet Playhouse sends students on a journey of knowledge, letting children discover more about the world around them. Aided by its unique World AdventurerTM bilingual integrated programme which incorporates sports, music, and creative arts, as well as top-of-the-line facilities, Alphabet Playhouse ensures top-notch education that cultivates a confident explorer who is a curious thinker, a resilient champion and a caring citizen.