Visit Us & Stand a Chance to Win a $20 Shopping Voucher!
6 January 2022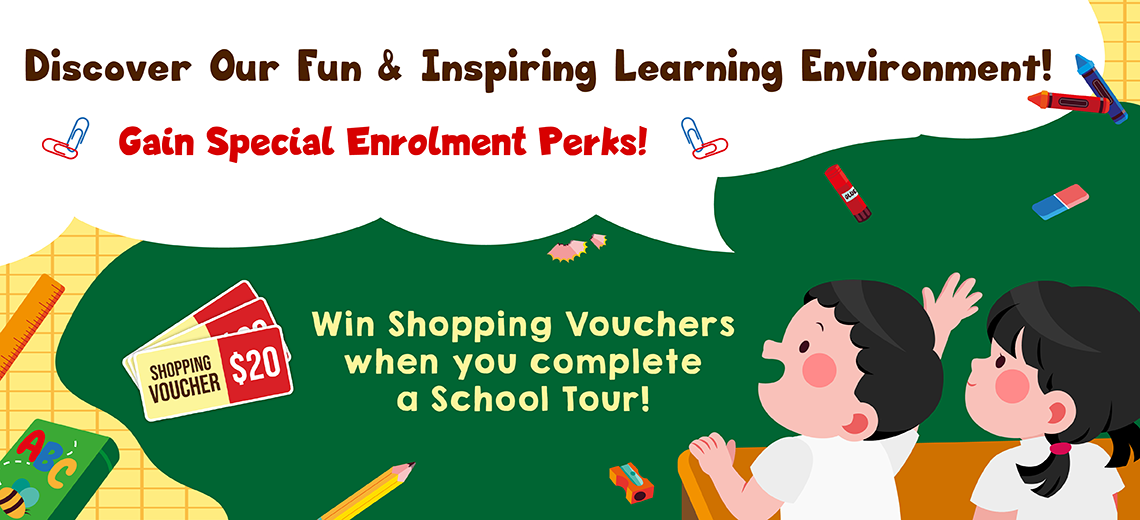 Enter the gates of the Alphabet Playhouse! In our fun and inspiring learning environment, confident young explorers will unearth rare gems of knowledge and discover a dazzling treasure of fun and friendship.
Together, they will go through quests with sports, numbers and words with wise mentors lighting the path of each young explorer, instilling in them the Growth Mindset and helping them unlock mysteries that they will encounter along the way.
Going beyond the edges of book learning, we take their hand as they embark on an amazing growth journey!
Find out how Alphabet Playhouse inspires curious thinkers, nurtures the growth mindset, and imparts essential skills to prepare your child for school and life! Complete a 30-minute WhatsApp Video School Tour from 10 January 2022 – 15 February 2022 and stand a chance to win a $20 Shopping Voucher!# 
#Click here to read the full terms and conditions.
Exclusive Enrolment Promotions

Alphabet Playhouse @ East Coast
440A Upper East Coast Road (S)466497

Alphabet Playhouse @ Somerset
16 Dublin Road (S)239805

❤ Enjoy $200 off school fees for 6 months* (Total: $1,200)

❤ Waiver of Registration Fees

❤ Enjoy Welcome Vouchers Worth $300!*

❤ Waiver of Registration Fees

* T&Cs apply.
"Live" Virtual School Tour Sessions
Mondays – Fridays
9.30 AM – 11.30 AM / 3.00 PM – 4.30 PM

Saturdays
9.30 AM – 11.30 AM

(Excluding Sundays & Public Holidays)
Book A Virtual Tour Now